Robert "Bootcamp" Schapiro, pilot/owner of Bootcamp Helicopters, Liberty Bell Engineering, and formerly Bootcamp Lights and was born and raised in the suburbs of Baltimore, MD.
Education
At age 17, he earned his Eagle Scout award and began his career as a volunteer firefighter and EMT in Baltimore and Howard counties where he has actively served his community for 14 years. During his time in the fire service, he attended Howard Community College and University of Maryland Baltimore County (UMBC) where he obtained his AA and BS degrees in Computer Science. After completing his college degrees, Robert enrolled in helicopter school where he trained to be a commercial helicopter pilot and a flight instructor. He later obtained his ratings to fly airplanes. In 2012, he completed a second Bachelor of Science degree from UMBC in Emergency Health Services – Paramedic Track and earned his paramedic license. He is currently on a military leave of absence from attending UMBC for his Master's of Science degree in Systems Engineering.
Military Career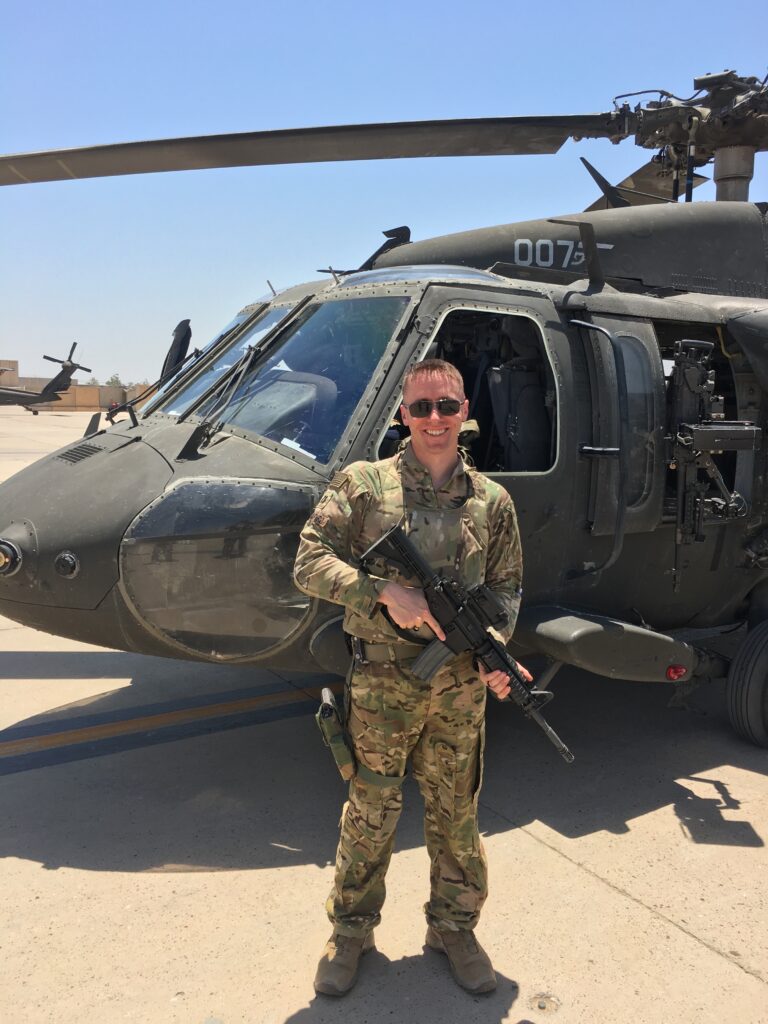 At age 24, Robert enlisted in the US Army National Guard. For three years, he was assigned to B Company 3-126 Aviation Battalion based in Edgewood, MD at Aberdeen Proving Grounds. He then went on to earn his commission as a Second Lieutenant in the US Army Reserve. His first duty station was F Company 1-214 Aviation Regiment in Johnstown, PA before starting US Army Aviation Center of Excellence (US Army Flight School) at Fort Rucker, AL. In February 2015, Robert graduated US Army Flight School as one of the top students in his class, where he learned to fly the Bell JetRanger and the Black Hawk. During the evenings and weekends while attending US Army Flight School, he managed to earn 9 additional FAA ratings (listed below) and endorse 10 students, both helicopter and airplane, to take their FAA checkrides. After graduating US Army Flight School, he was assigned to G Co 5-159th GSAB (Air Ambulance) in Clearwater, FL. He has served as both a MEDEVAC Platoon Leader and Assistant S-3 (Operations).
In 2019 and 2020, Robert was forward deployed to the Arabian Peninsula in support of Operation Inherent Resolve (OIR) and Operation Spartan Shield (OSS). During his deployment, he executed missions in 7 different countries to include Iraq and Kuwait. He safely completed 19 live MEDEVAC missions during the deployment.
Flying Career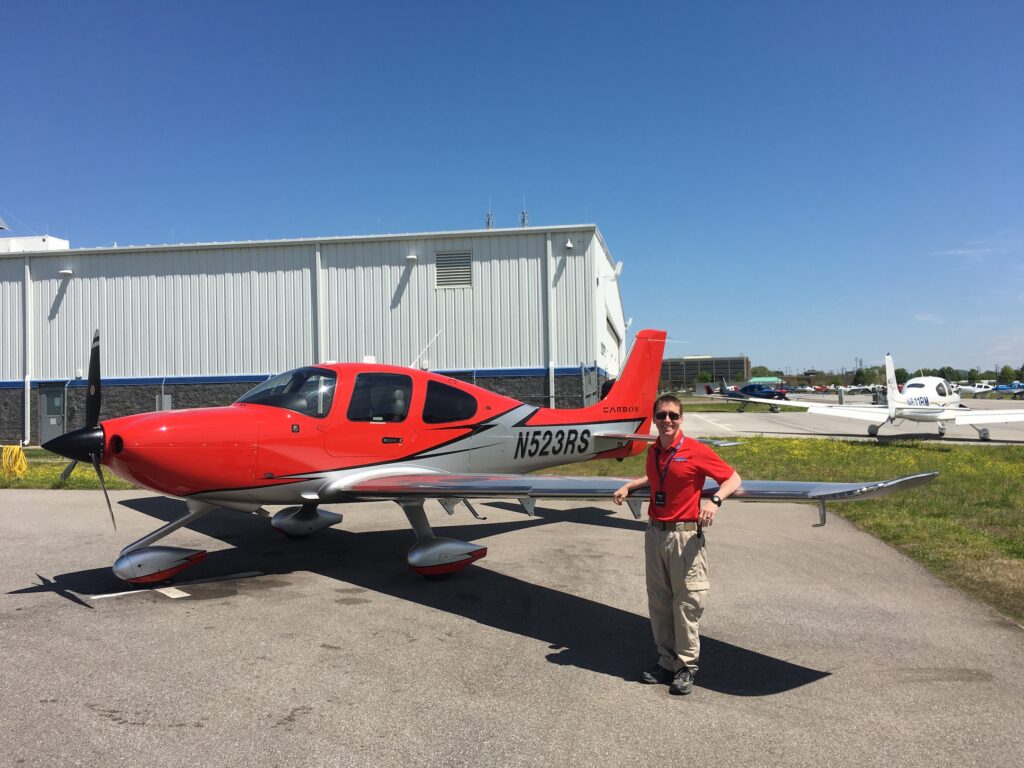 Robert continues to actively flight instruct and fly in his free time. He has earned ratings as an airline transport pilot (ATP) in both helicopters, airplane single engine land (ASEL), and S-70 Type rating; as well as a commercial pilot rating in airplane single engine sea (ASES) and gliders. He is an Advanced Ground Instructor (AGI) and an Instrument Ground Instructor (IGI) and holds a flight instructor certificate with ratings in Airplane Single Engine Land (ASEL), Airplane Single Engine Sea (ASES), Helicopters (CFI-H), Gliders (CFI-G), Instrument Airplane (CFII), and Instrument Helicopter (CFII). He currently pursuing his commercial airplane multi-engine land (AMEL) ratings as well as his Gold Seal CFI certificate (the highest flight instructor certificate that the FAA offers). He has endorsed a total of 24 students, all of whom have passed their FAA checkrides.
Successful In-Flight Emergencies
In August 2009, Robert successfully landed a single-engine helicopter on a beach in New Jersey after an engine failure with three passengers on board. The landing resulted in no injuries to anyone on board and no damage to the helicopter. (Article on Press of Atlantic City). On October 04, 2011, Robert was interviewed as a subject matter expert in helicopter safety by WJLA (Washington DC's ABC News affiliate). In November 2011, he was featured in IFR Magazine and AvWeb for successfully landing a single-engine airplane after an engine failure while in the clouds. The landing resulted in no injuries to anyone on board and no damage to the airplane.
Summary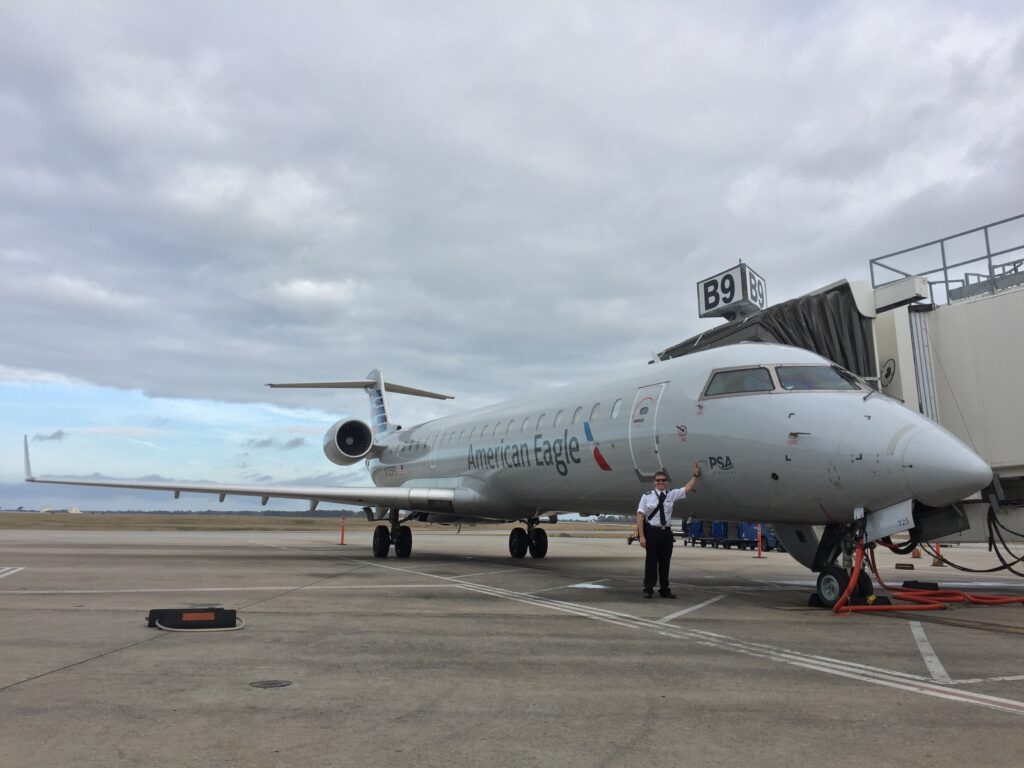 Robert has logged over 5,700 hours in aircraft to include airplanes (ASEL and AMEL), seaplanes (ASES), helicopters, gliders, and balloons. He holds the following ratings:
Airline Transport Pilot – AMEL, ASEL, Helicopter
Type Ratings – S-70, SF340, CL-65
Commercial Ratings – ASES, Glider
Gold Seal Flight Instructor
Certificated Flight Instructor – ASEL, AMEL, ASES, Helicopter, Glider, Instrument Airplane, Instrument Helicopter
Ground Instructor – Advanced, Instrument
He also holds the following endorsements:
Complex Airplane
High Performance Airplane
Tailwheel Airplane
Pressurized Airplane
R22 Helicopter (CFI)
R44 Helicopter (CFI)
He has earned the following additional credentials:
Cirrus Standardized Instructor Pilot (CSIP)
Master Flight Instructor
Helicopter Overwater Survival Training (HOST)
National Registry Paramedic
American Heart Association CPR
American Heart Association ACLS
American Heart Association PALS
Assessment and Treatment of Trauma
He had completed the following additional training and certificates:
Cirrus – Advanced Transition Training
Cirrus – Avidyne Training
Cirrus – Icing Awareness Course
Restricted Radiotelephone Operators Permit
Robinson Safety Course – 2007, 2013
FAA Wings – Basic Phase 12
FAA Wings – Advanced Phase 16
FAA Wings – Master Phase 3