Bootcamp Helicopters formerly offered aerial advertising services under the branding Bootcamp Lights. Co-founders Kyle Benham (DC101's Elliot in the Morning) and Robert Schapiro teamed up to create a new method of innovative advertising.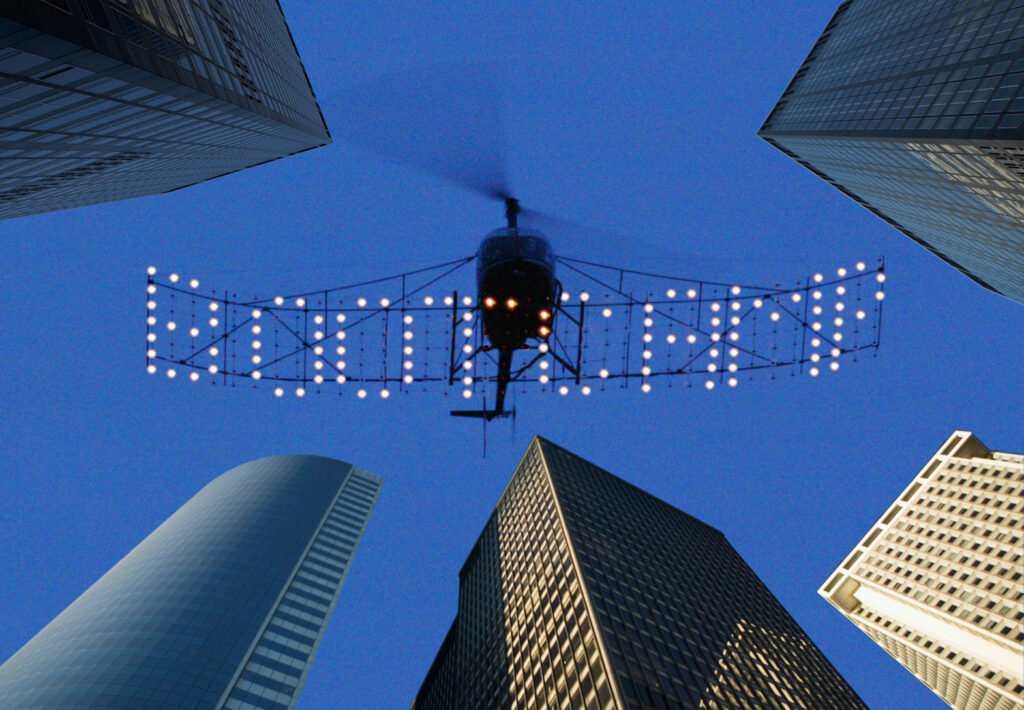 They were featured on the front page of the Baltimore Sun Business Section on November 28, 2011.
https://www.baltimoresun.com/business/bs-xpm-2011-11-28-bs-bz-airborne-digital-ads-20111128-story.html
More information about Bootcamp Lights, including all of our successful ad campaigns is available at: https://www.bootcamplights.com.